❝Train hard enough,and you can achieve crushing power❝
NAME: Akatsuki Uchiha
NAME MEANING: Akatsuki; 情熱 ("Crimson")
CLAN NAME: Uchiha;うちわ ("Paper-Fan")
AGE: 10
GENDER: Male
RACE: Human
HEIGHT: 150.8 cm
WEIGHT: 42.2 kg
BLOOD-TYPE: AB
BIRTH DATE: December 14
FATHER: Kaze Uchiha 
MOTHER: Maroon Uchiha


PERSONALITY: He has an uncommon level of intelligence for combat scenarios which makes him stick out like a sore-thumb among children his age. Akatsuki would rather be alone since he hates crowds of people, but certain occasions he will deal with it; Akatsuki is also seen to hate being in debt to others. 
APPEARANCE: Akatsuki has long, black hair with a blue tint; many girls, and women have said he is a cute boy and would grow up to be eye-candy to more than a hand-full of women. Besides his charming features, he admires the tales of Sasuke Uchiha and took it upon himself to incorporate Sasuke's dressing style with his. Jonetsu wears a blue vest, and a tan, long-sleeve grey shirt under it. His pants match his under-sleeve shirt, and his shoes match his vest.
UNIQUE TRAITS: High-Intellect, Intuition, good eye-site. Despite the listed traits, Akatsuki also has remarkable ambition to increase his fighting ability because he trains to heighten his speed and agility the most to accommodate it with the sharingan's heightened abilities.
FLAWS: He looks down on his peers, and can he can be overly arrogant at times.
◎PLACE OF BIRTH 

◎

◎AFFILIATIONS

◎

◎CLASSIFICATION

◎

○Konoha
○Land of Fire
 ○Shinobi, Genin
⚪Ranks⚪
⚪Teams⚪
⚪Students⚪
⚪Senseis⚪
⚪Economics⚪
⚪Occupation(s)⚪

ア

Academy➟In progress
ジGenin➟n/a
特Special Jonin➟n/a
タJonin➟n/a
経Experienced Jonin➟n/a
マMaster Jonin➟n/a
暗Anbu➟n/a
山Sanin➟n/a
セSage➟n/a
影Kage➟n/a


N/a

N/a

N/a

Shinobi(Academy)
Rank Records
Medals & Certificates
World Travels

Academy Entrance: 10

Academy Graduation:

Genin:

Chunin: 

Special Jounin:

Jounin:

Kage:

Other:

N/a

N/a

Mission Records
War & Battles
Special Locations
D-rank:
C-rank:
B-rank:
A-rank:
S-rank:
N/a
◉Celestial Forest◉
◉Third Training Ground◉
◉Uchiha Hideout◉
◉Uchiha Forest◉
✘TOOLS, TRANSFORMATIONS, SUMMONING CONTRACT✘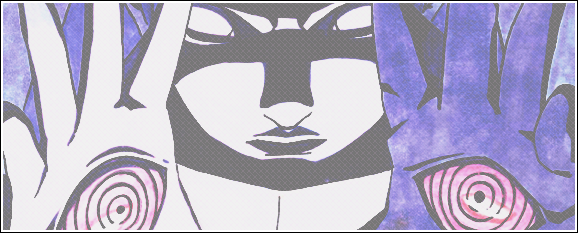 ➽Tools: Basic ninja pouch (10x Shuriken, 3x Kunai)

➽Transformations: None

➽Summoning Contract: None
◉ELEMENTAL AFFINITIES◉
✗火Katon➠0%
✗雷Raiton➠0%
✗水Suiton➠0%
✗風Futon➠0%
✗風Doton➠0%



◉Kekkei Genkai

◉


✗

One Tomoe➠N/a


✗

Two Tomoe➠N/a


✗

Three Tomoe➠N/a


✗

Mangekyou➠N/a


✗

Eteneral Mangekyou➠N/a





◉JUTSU

◉




✗Ninjutsu➠0%




✗Taijutsu➠0%




✗Genjutsu➠0%




✗Kenjutsu➠0%




✗Shurikenjutsu➠0%




✗Bukijutsu➠0%




✗Fuinjutsu➠0%



▸Combat Class: Senshi>Jinsoku

▸Yogu: 70%
▸Maho: 30

●○
PERSONAL LIFE, BIOGRAPHY, TRIVIA
○
●
H
istory:
The beginning
⏩

A
katsuki's history isn't colored with sorts of brushes,  he has not had a chance to taste the various scope of fruits life has to offer due to him being a child. His aspirations are to be like his father, Kaze Uchiha. Being so impressionable he feels he has to live up to his standards by being a highly skilled with weapons to properly represent his family, and country. He has, and is still working hard to be an exceptional shinobi, not just in the land of fire, but galactically known by the Otsutskis who have been documented in text books, such as mythology. Considering Naruto Uzumki, and Sasuke Uchiha had dealings with the alien species, it has intrigued Akatsuki immensely because    chakra originated from their kind, starting with Kaguya. 


Favorite Color: Blue

Favorite Food(s): Sushi, fries, Teriyaki chicken, Dumplings, Beef flavored ramen.

Favorite Word: n/a

Favorite Phase: You're annoying, and in my way.


---





Theme Song: Theme 1, Theme 2, Theme 3, Theme 4

People I would like to fight: Madara, Sasuke, Jeremi, Kaze, Hokai Uchiha.

Hobbies: Training, studying weapons, combat, and the art of jutsu.

Likes: Books, Origami

Dislikes: Annoying people, cowards.

Beliefs/Philosophies: The weak should bite the dust.


---




Textual Works: None.

Personal Relationships: N/a