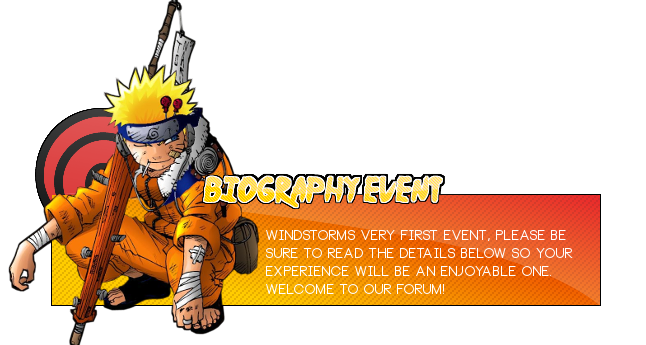 To start things off in a fun, and simple way; the forum's first event will be for biographies to encourage you guys to get them out the way so RP can be done. Completing your bios you can expect ryo, and exp.
BIO EVENT


What we are looking for when it comes to bios are good back stories, personalities, and flaws that surpass their normal word counts. With a combination of both you will earn triple the amount of ryo, and double the amount of exp. This is the standard amount, but if you can pass your bios the first time through, you will be given 4x the amount of ryo and triple amount of exp.

To make sure you have success, it is HIGHLY recommended you read this character information.

Your rewards will be given to you in your biography approvals.

You all will win one free jutsu.

Spoiler: